Traumatic Brain Injury Attorneys in Orlando
Learn How Our Injury Lawyers Can Help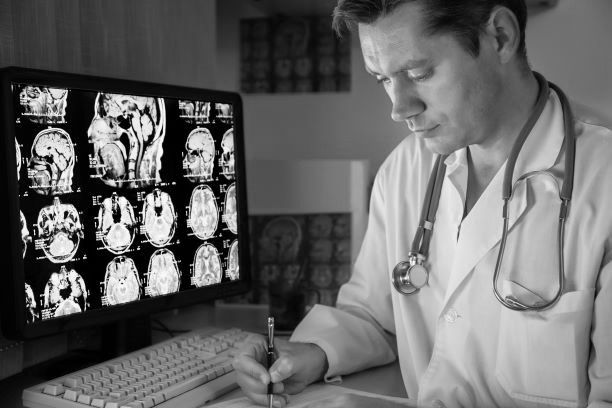 Everyone knows how vital the brain is for a person's overall bodily function. If the brain is injured or damaged in any way, the effects can be catastrophic. Traumatic brain injury (TBI) occurs when a person suffers a severe blow to the head or a puncture wound through the skull. The brain is consequently bruised, punctured, or lacerated, causing swelling and bleeding in the area that can result in loss of blood flow and permanent damage to the brain cells in the area.
A brain injury has the ability to significantly impact the way you lead an independent life, and can have lasting or permanent effects. If you or someone you love has suffered a brain injury because of the negligence or disregard of another person, reach to Florida Injury Law Firm for legal representation.
Brain cells cannot regenerate, which means that any serious damage to the brain is irreversible. The human brain can sometimes compensate by utilizing other areas of the brain, but some damage is complete.
Understanding a Brain Injury Lawsuit
In order to file a lawsuit, you must have cause to do so. If the injury was caused because of another's negligence or carelessness, (the most common type of claim), you must be able to prove your case with the following:
Care of Duty: The defendant was required to be reasonable careful
Failed Duty of Care: The defendant breached their duty of care, or was found negligent and failed to act with reasonable care
Causation: The actions or inactions of the defendant caused the injury
Measurable Damage: The victim suffered an injury or measurable damages
Types of Brain Injuries
Brain injuries are complex, and can manifest in a variety of ways. If someone were to suffer a physical blow, it could cause a closed brain injury. In a closed head injury the brain swells, but has nowhere to expand because there is no skull fracture, causing pressure in the skill that adds more damage to the existing injury.
Conversely, traumatic brain injury involves some sort of severe injury directly to the head. Traumatic brain injuries can include concussions, skull fractures, Shaken Baby Syndrome, or a penetration injury, where something hits and enters the head.
Common Causes of Brain Injuries
While a brain injury can theoretically be sustained from anything, there are a few situations where brain injuries occur more commonly.
A few examples of common causes of brain injuries are as follows:
Slip-and-fall accidents
Motor vehicle accidents
Assault
Medical malpractice
Birth injury
Work-related accidents
Unfortunately, brain injuries often have lasting issues that linger and affect quality of life.
Common Side Effects of Traumatic Brain Injury
TBI can permanently damage a person's ability to think, speak, reason, walk, touch, taste, or see. Any function of the body can be affected by a brain injury.
Some long-term effects include, but are not limited to:
Chronic headaches
Decreased mental capacity
Speech impairment
Visual impairment
Emotional instability
Chronic pain
Decreased coordination
Amnesia
Insomnia
A coma or vegetative state
Catastrophic injuries such as TBI should receive more compensation than an average personal injury claim would. Florida Injury Law Firm understands this and can fight aggressively and tirelessly to ensure that all of your current and ongoing expenses are covered by the insurance of the party responsible for your injury.
Brain Injury Statistics:
According to the latest data collected by the Center for Disease Control, traumatic brain injuries were responsible for an average of 155 deaths each day in the United States in 2014. The CDC also reported the following TBI statistics for the year 2014:
There were an average of 2.87 million brain injury-related emergency room visits, hospitalizations and deaths in the U.S.
Over 837,000 of these incidents involved children
Traumatic brain injuries contributed to 56,800 deaths (2,529 of which were children)
Falls were cited as the leading cause of traumatic brain injuries in 2014, accounting for nearly 50%
The second leading cause of TBI was being struck by or against another object; this accounted for 17% and can often be attributed to car accidents
Hire a Top Orlando Personal Injury Attorney for Your Case
Do not hesitate to discuss your case with our brain injury lawyers at Florida Injury Law Firm. We have handled numerous catastrophic injury cases and have recovered over a hundred million dollars in damages over the years.
Our attorneys are dedicated to placing clients in the best positions to secure the highest compensation for their cases. Contact us at (407) 915-3483 today to learn more!
Florida Injury Law Firm proudly supports the Central Florida Brain Injury Support Group , whose mission is to build brain injury awareness through knowledge, friendship, and partnership.