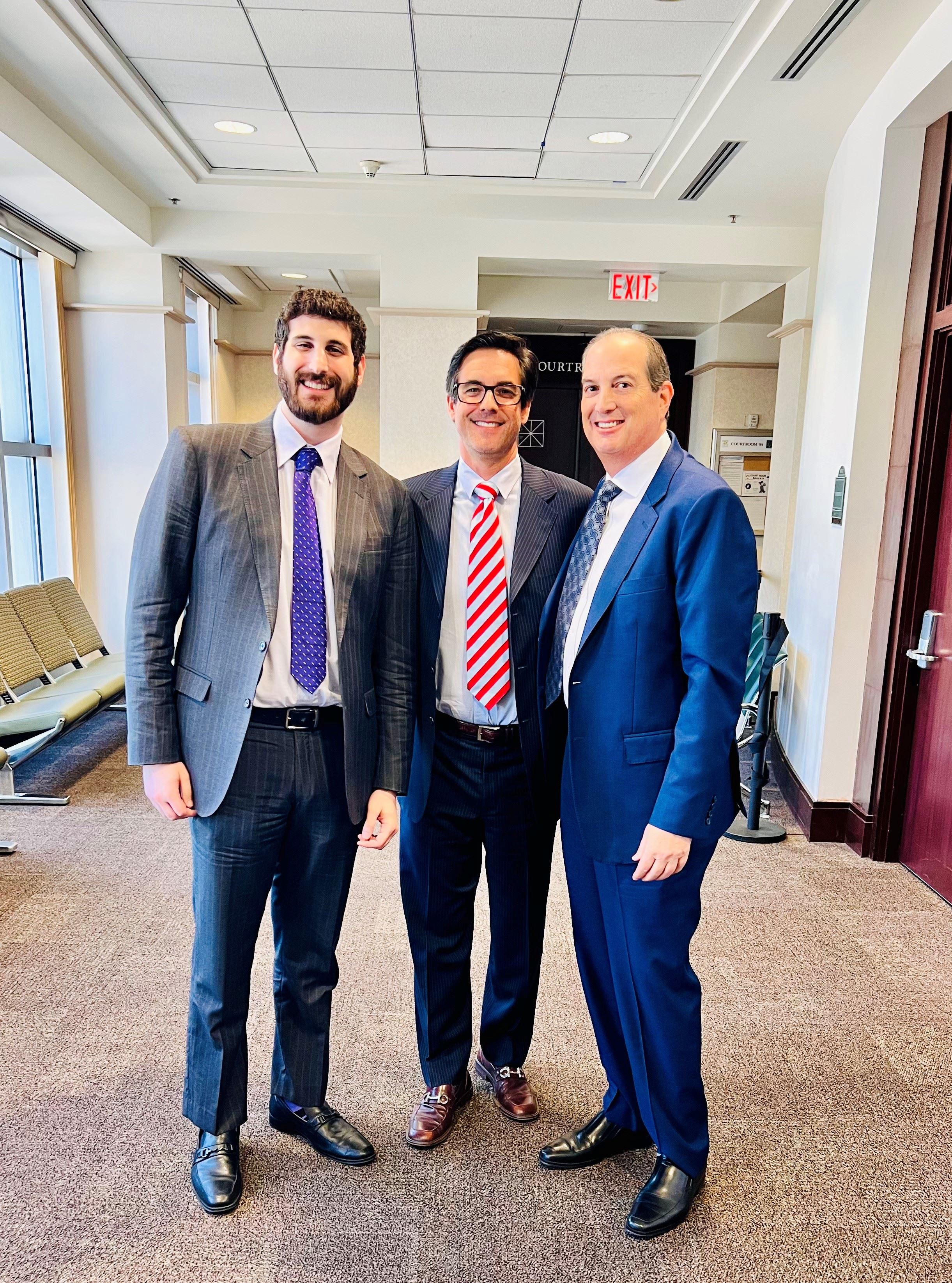 In a legal drama that unfolded in the Palm Beach courthouse, a Florida attorney has been slapped with a multimillion-dollar verdict by a state court jury. Thomas P. Schmitt, accused of stealing law firm clients, poaching employees, and even brandishing a bat at a partner, now faces the consequences of his actions. The verdict comes as a relief to Johnny A. Pineyro, founder of the plaintiff, the Florida Injury Law Firm, who had previously hired Schmitt as an associate. This case serves as a stark reminder of the importance of thorough background checks and due diligence when bringing new attorneys into a firm.
According to Pineyro, Schmitt admitted in court to copying and pasting his signature to solicit over 100 clients of the Florida Injury Law Firm just before he left the organization. This act not only breached his employment agreement but also violated Florida Bar rules. Pineyro emphasized the need for comprehensive background checks and contacting references, highlighting the fact that he had neglected these precautions while hiring Schmitt, calling it "every lawyer's nightmare."
Pineyro's victory provides a glimmer of hope for attorneys who have fallen victim to Schmitt's alleged misconduct in the past. He plans to leverage the evidence and transcripts from the case to prompt an investigation by the Florida Bar and potentially involve the state attorney's office. Pineyro's refusal to settle and determination to get Schmitt under oath allowed him to secure a verdict where others had failed. The case serves as a reminder of the importance of holding individuals accountable for their actions and upholding the integrity of the legal profession.
Johnny A. Pineyro's victory in this case not only highlights the need for thorough background checks when hiring attorneys but also demonstrates the importance of perseverance and standing up against wrongdoing. It remains to be seen how this verdict will shape future investigations and legal proceedings against Schmitt, but it undoubtedly serves as a warning to those who would exploit the trust placed in them by law firms and clients alike.
Read the Law.com article about this case here.